Ultimate Spit Roast Motors
Best spit roast & rotisserie motors. More reliable than your mate's mate.
Why would you spend the whole night turning the spit while your mates are having a few cold ones and chatting to the ladies? Let the Ultimate Spit Roast Motor do the work for you!
Cooking a great spit is no small task. It takes effort, dedication, time and most of all, pride. Just as much as you are proud of feeding everyone a perfect, succulent roast, we take pride in giving you the best tool for the job – the Ultimate Spit Roast Motor.
These heavy duty spit roast motors are built and tested right here in New Zealand, which means that you are getting the best possible quality and reliability. Rated to a whopping 80kg, they can easily handle a whole beast.
✭ Handles a whole beast
✭ Standard spit mount
✭ Very quiet operation
✭ Lasts longer on battery
✭ Compact & lightweight
✭ Commercial reliability
✭ Made in New Zealand
Which motor is right for me?

Weekend Warrior
[SOLD OUT]
USRM65
Love to entertain at home? This motor is ideal for cooking a perfect spit roast at your family gatherings. Grunty and compact, it is rated up to 65kg and will become your best tool for cooking a great roast, every time.

Commercial Grade
[IN STOCK]



MSM85
In the catering business? This motor will easily handle whole beasts up to 80kg in weight. Sleek and quiet, the motor looks very professional. Simple, reliable and cost effective solution for any spit roast caterer.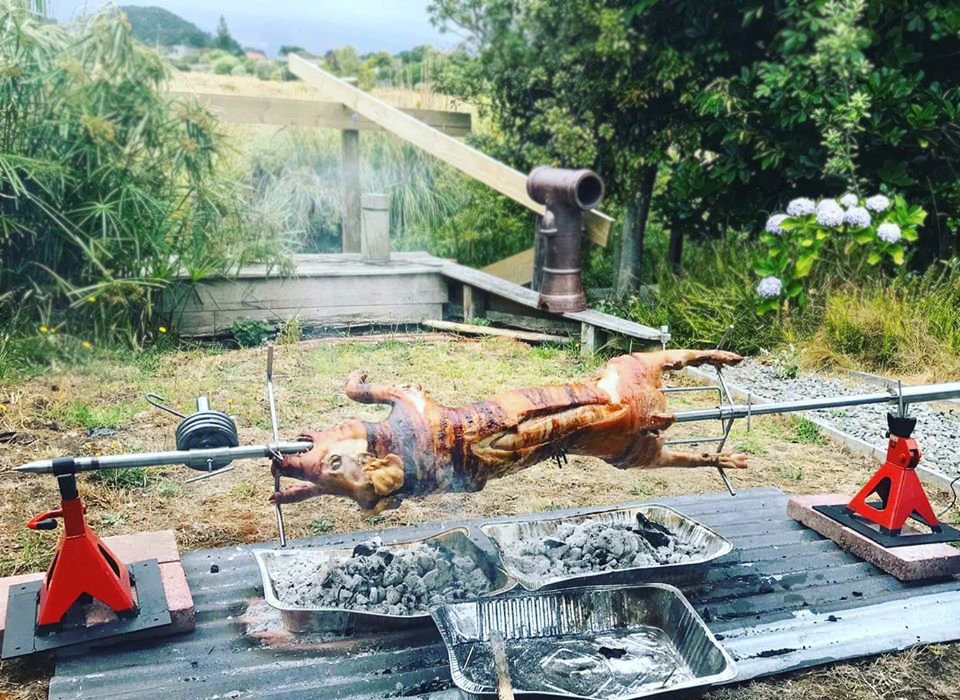 Everyone loves a well cooked, juicy, succulent roast with that golden crisp on the outside. The only thing is, cooking one of these can be hard work if you are the one turning the spit. Be the hero of the day at your next party or family gathering, while actually enjoying yourself! 
Order now and get your motor delivered to your door absolutely free!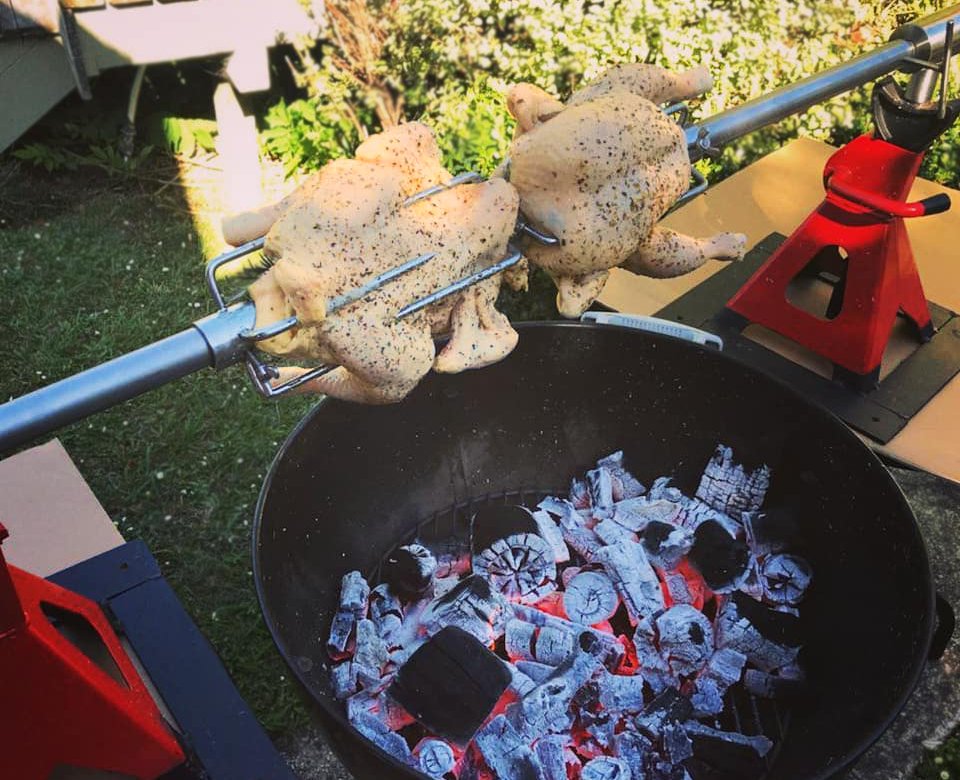 These motors are designed for commercial use and have undergone extensive testing under extreme weight loads for over two years before being released on the market. Only the best quality materials are used so you can rest assured that you are getting your money's worth.
Designed with you in mind
Quality Materials
Your motor is built to last. We use commercial grade, high polish stainless steel outside with top-notch components inside.
Easy Mount
Mounts over any standard 22.2mm tube (or any other spit using our fittings that are available on request).
Extremely Quiet
Enjoy the conversation and the birds instead of hearing an annoying buzz in the background that many other motors have.
Energy Efficient
Your motor has excellent energy consumption-to-output ratio, meaning that your batteries will last longer than with other motors.
Universal Power
You can connect your motor to a regular battery, car battery or solar panels which means that you can take it anywhere with you.
3 Year Warranty
Have peace of mind that we stand behind the quality of your motor and will fix or replace it if there is a manufacturer's fault.
Frequently asked questions
What load can these motors take?
You have a choice of two motors with weight ratings of 65kg and 80kg. The motors have actually been tested way past these weights and did not fail. We do want them to last you a very long time, so we came up with above weight ratings just to be safe. Our customers have roasted whole pigs and deer with these motors.
Have these motors been tested?
Yes, the motors have undergone extensive testing under extreme weight loads for over two years before being released on the market. The testing went up to 120kg on a solid stainless bar weighing 10kg plus an offset weight of 5-7kg and the motor still did not fail. This makes them the world's most powerful spit roast motor for its size, made right here in New Zealand.
Is there a warranty on my motor?
Yes, there is a 3 year return to base warranty on every motor. This means that if your motor stops working due to manufacturer's fault we will fix it or replace it.
Are these motors waterproof and fireproof?
The short answer is no. While cooking your spit under some light drizzle might be fine, we definitely don't recommend throwing the motor in a washing machine! Also, please keep it away from open flame as it will damage the components inside.
Can I run this motor off a battery?
Yes, you can connect the motor's power supply to your bike or car battery which makes it perfect for those camping trips. You can also use it with solar panels, if you are the environmentally friendly type.
Can the motor speed be adjusted?
Technically, yes. You can buy a separate adapter with variable power output and use that to tweak the rotations per minute (RPM) of the motor. Unfortunately, we don't stock these adapters so you will need to get that separately.
What are the motor specifications?
Please click here for detailed specs on each motor.
Do you offer international shipping?
Yes, we can ship to another country for an additional NZ$40 per motor. Shipping to Australia is free.
Join other happy customers

"Amazing product. Works like a charm. Thanks!"
John from Auckland

"Compact and strong.
Great spit."
Paul from Warkworth

"Best gadget on the market!! My 3rd spit rotisserie!!"
Paea from Auckland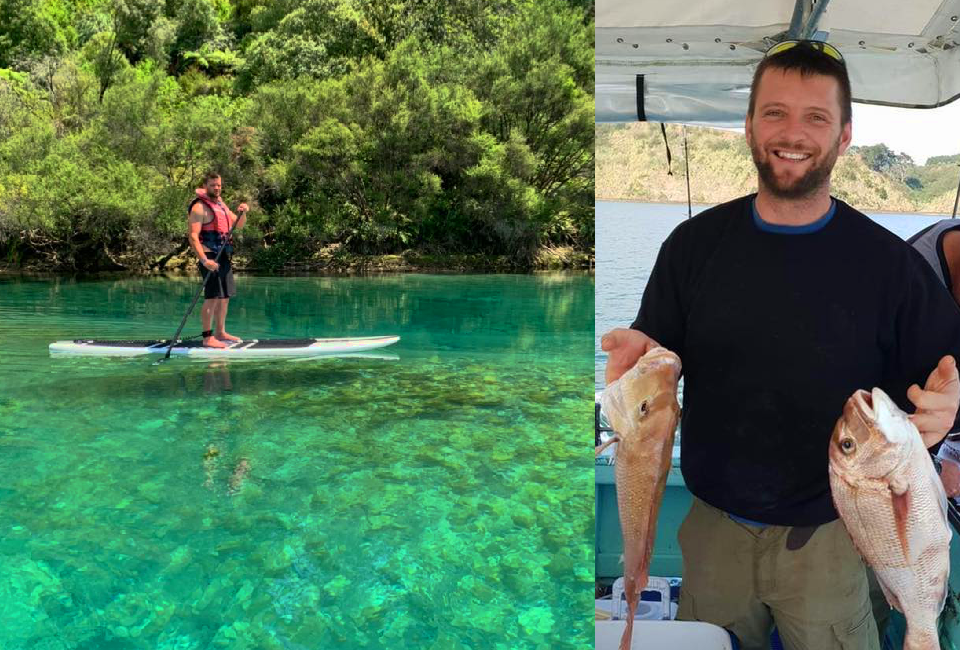 Zoran is your typical Kiwi bloke with a genuine attitude. He has been mastering the craft of metalworking for many years. Make sure you say hello on Facebook and see what other crafty gadgets Zoran has brought to life over the years!